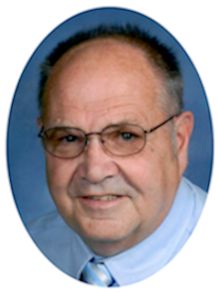 James F. "Doc" Scheele, age 75 of Batesville, died Saturday, July 2, 2022 at the Veterans Hospital in Cincinnati.  Born September 25, 1946 in Batesville, he is the son of Marcella (Nee: Laker) and Anthony Scheele.  He served in the army during the Vietnam War and after the service would go on to work in the maintenance department for Hillenbrand Industries.  He married Carolyn Bosse October 10, 1970 at St. Paul's Lutheran Church Crossroads.
Doc was very devout and his faith and family were important to him.  He would play Santa for members of his extended family and tried not to miss The Price is Right.  He enjoyed watching sports and was an avid NASCAR fan, rooting for Jeff Gordon.
Doc is survived by his wife Carolyn; sister Juliana Litzinger of Hamburg; brothers Paul Scheele of New Bern, North Carolina, Willie Scheele of Oldenburg as well as nieces and nephews.  In addition to his parents, he is also preceded in death by his brother Jerry Scheele.
Visitation is Monday, July 11th, from 10 – 11:30 a.m. at the Weigel Funeral Home.  Funeral services follow at Noon at St. Louis Church with Rev. Stan Pondo officiating.  Burial will be in St. Paul's Lutheran Cemetery Crossroads with military honors conducted by the Prell-Bland American Legion Post #271 and the Ripley County V.F.W. Post #3183.  The family requests memorials to the Zach Litzinger Memorial Scholarship Fund.