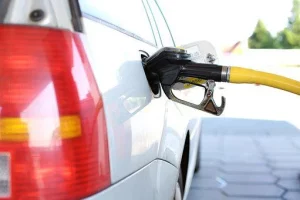 BROOKVILLE, IN — With gas prices continuing to increase, United Way of Franklin County (UWFC) board members saw a need to act quickly to help individuals who have been affected.
"The Board of Directors felt strongly about assisting those that are struggling to afford gas," said Executive Director Kelly Bulmer. "So, we reached out to one of our partners to see how we could help."
Upon speaking to an agency partner, Southeastern Indiana Economic Opportunity Corporation (SIEOC), Bulmer learned they have been inundated with requests for gas assistance.
Knowing a huge need exists, Bulmer asked the board to stretch a bit and give to both Franklin and Ripley counties.
The board approved a $10,000 donation with $5,000 covering Franklin County and $5,000 covering Ripley County.
"We hope this is a springboard for the community to come together and give," explains Bulmer. "I've heard a lot of people asking how they can help; well this is how!"
UWFC has created the Gas Relief Fund to raise money for SIEOC to distribute gas cards. Call SIEOC toll-free at 1-888-292-5475 to find out if you qualify for assistance.
Want to help? You can give to the Gas Relief Fund online at uwfcin.org, on the UWFC Facebook page, by texting "helpwgas" to 44-321, or by mail at P.O. Box 105. Brookville, IN.
The United Way of Franklin County has served the community for the last 32 years assessing needs, uniting partner agencies, organizations, and volunteers, and devoting financial
resources and efforts to the most critical needs.
(United Way of Franklin County press release)