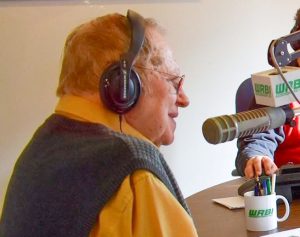 The late Ron Raver was posthumously inducted into the Indiana Track and Field and Cross Country Hall of Fame last Saturday in Terre Haute.
Coach Raver was inducted as a contributor and is the second person from Batesville High School to become a member of the Hall of Fame. He joins four-time high jump state champion Ellie Tidman, who was inducted in 2020.
Coach Raver began his coaching career in 1963 as a basketball coach and began coaching cross country and track in 1966.
He wrapped up his 58-year coaching career in 2021.
Batesville won numerous EIAC championships under his guidance.
He was also a WRBI sportscaster and was the voice of "Coaches Corner" since the 1980s, a position he held until last September when he was sidelined by illness.
Coach Ron Raver passed away in February at the age of 82.
(We thank Ron's widow Sally for the information)