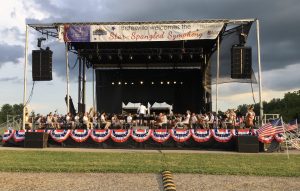 BATESVILLE, IN — The City of Batesville, The Batesville Area Arts Council, the Indianapolis Symphony Orchestra (ISO), and Hillenbrand, Inc. host the Star-Spangled Indianapolis Symphony tonight (Thursday) at the Bill Gillespie Soccer Park.
Gates open at 6 pm, and the performance begins at 8.
The free event is open to the public.
In addition to patriotic favorites and orchestra showpieces by the ISO, a post-concert fireworks display will light the sky.