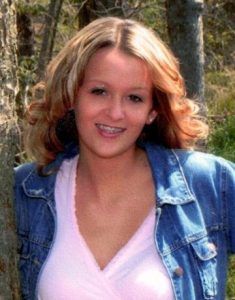 VERSAILLES, IN — A man who was convicted in the January 11, 2021 murder of his girlfriend was sentenced to the maximum 65 years in prison Tuesday in Ripley Circuit Court.
Jurors found 37-year-old Jordan Knudson guilty in April of shooting Kristina Asche Jones three times at close range with a .410 shotgun in a crime described by Ripley County Prosecutor Ric Hertel as "brutal."
Judge Ryan King took into consideration aggravating factors in handing down the sentence, including Knudson's past criminal history, past probation violations, violation of a protective order, and evidence outlined during the trial of an escalating domestic violence relationship.
Court documents indicate Jones was physically abused by Knudson several times.
She filed a Protective Order against him in December 2020.
Less than a month later, Jones was found bloody and unresponsive in the bathtub of a friend's house on County Road 700 West near Holton.