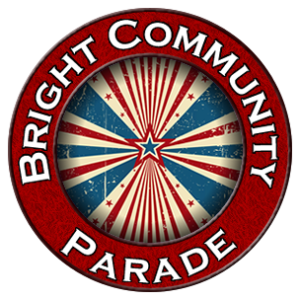 BRIGHT, IN — The 32nd Annual Bright Parade will go on this year on Saturday, July 30.
The Bright Parade started as an idea to boost the spirit of the Bright community thirty-two years ago. After decades of putting on the Bright Parade, Dale Lutz, Jody Blasdel, Art Little, and their families are passing the torch to the Bright Area Business Association.
While much of the parade will remain the same this year, one thing will be a little different: the parade will start at 11 am.
As always, participating in the parade is free. Simply arrive at Bright Christian Church on State Line Road between 9 and 10 am. Parade staff will guide you from there.
Those who would like to participate in the parade should be ready to come and show off their businesses, ball teams, Scout troops, antique cars and tractors, youth groups, dance teams, and civic and political groups, just to name a few. Hundreds of people will be lining the route all through the town.
This year's Grand Marshalls are Jody and Karen Blasdel. Jody Blasdel recently retired as superintendent of Tri-Township Water Corporation after nearly 42 years of service.
Questions about the parade can be emailed to [email protected].