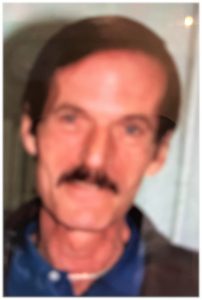 Kenneth "Kenny" Addison, 68, of Moores Hill passed away on Friday, June 24, 2022 at Envive of Lawrenceburg Healthcare Center. Kenny was born Wednesday, December 30, 1953 in Rising Sun, Indiana; son of Dewey and Adala (Bowman) Addison. Kenny worked for Dearborn County Hospital, the South Dearborn School Corporation, and in security for Argosy Casino. He was a member of the Moores Hill Sons of American Legion. Kenny enjoyed making walking sticks, woodworking, and collecting antique bottles.
Kenny will be missed by his daughters Christia, Kenya, and Katie; brothers Robert Addison of Aurora and William "Dewey" Addison of Lawrenceburg; sisters Margie (Bill) Short of Moores Hill, Millie Plyman of Aurora, Kathie Sizemore of Aurora, and Letha (Dave) Hughes of Dillsboro; six grandchildren; and one great-grandchild.
Kenny was preceded in death by his parents, Dewey and Adala Addison, brothers Jack and Joe Addison, and sister Brenda Clem.
A graveside service will be held at 4:00 PM on Saturday, June 25, 2022 at the Forest Hill Cemetery, 14539 College Street, Moores Hill, IN 47032. Memorials may be given in honor of Kenny to the family.
Sibbett-Moore Funeral Home has been entrusted with arrangements, Box 156, Moores Hill, IN 47032, (812) 744-3280. Please visit our website at www.sibbettmoore.com to share your condolences and memories of Kenny.