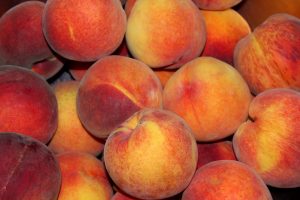 NEW POINT, IN — The New Point Volunteer Fire Department has been forced to cancel this year's peach fundraiser.
The orchard in Georgia that raises the peaches was hit with a late frost in the spring and by a hailstorm last week, which damaged the crop.
The fire department will try to contact everyone who placed an order and refund their money.
The orders from Pearson's Best Premium Peaches were scheduled to be transported to the fire station and picked up this weekend.
The fire department issued the following statement:
"Due to circumstances that are beyond our control, we will not be getting any peaches this year. Unfortunately, the orchard was hit by a late frost in the spring, and a hail storm late last week. Based on that information, we decided to make the ultimate decision to cancel the peach order for this year. We know that this is not the news everyone wanted to hear, but we also did not want to risk our supporters getting less than stellar fruit. Again we apologize wholeheartedly for any inconvenience this causes to anyone, but we thank you for your continued support, and we look forward to doing this again next year!"