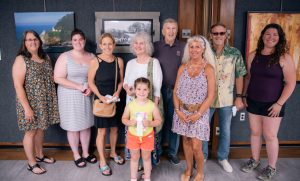 BATESVILLE, IN — Local artists and their work were recognized through the Batesville Area Arts Council's 24th Community Art Show.
The art show offers opportunities for local artists to showcase their individual and collective talents in the Batesville area.
Entries are judged in fine art, photography, and applied art categories.
2022 winners were Emma Korkhouse, Susan Glaser, Rebecca Davies, Bill Stoner, Linda Richardson, Chaz Kaiser, and Eric Schuerman.
The winning entries will be displayed at the Batesville Memorial Public Library until 6 pm Thursday, June 23.
(Our thanks to the Batesville Area Arts Council for providing the information)