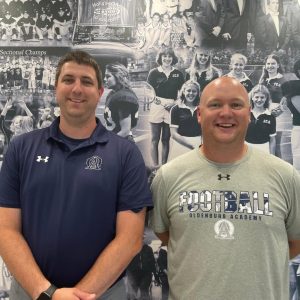 Michael Higdon, who was recently hired as boys basketball coach at Oldenburg Academy, will take on the additional role of Athletic Director, starting July 1.
Current Twister AD Patrick Kolks has been named Academic Facilities Specialist.
OA officials say the recent expansion of school athletic facilities, including the construction and opening of the Hillenbrand Family Feldhaus, necessitated the creation of the Academic Facilities Specialist position.