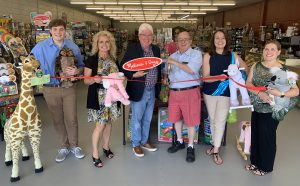 BATESVILLE, IN — Walnut Street Variety Shop celebrated its move to a new location with a ribbon-cutting conducted Wednesday morning by the Batesville Area Chamber of Commerce.
The shop is located at 111 George Street in downtown Batesville and has a lot of new and used items for sale, from antiques and collectibles to gemstones, candles, and more.
The phone number is (812) 932-2666.
Walnut Street Variety Shop is also on Facebook.
The chamber also cut the ribbon on Wednesday for new member Andrea Designs.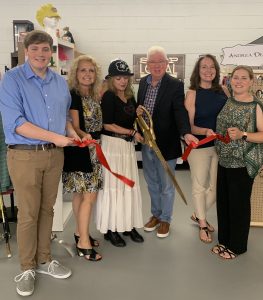 Andrea Wagner sold her items strictly online until she opened a booth in the back of Walnut Street Variety Shop.
She offers knits. crochet, handmade scarves, shawls, hats, jewelry, and more.
Wagner can be reached by email at [email protected].
Her website is andreawagnerdesigns.com.