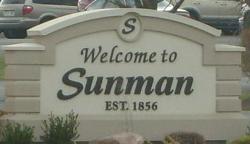 SUNMAN, IN — The Sunman Town Hall will be available Wednesday from 8 am until 4 pm to those who need somewhere to go and cool off.
Sunman officials say the town marshal will determine if it's necessary to keep the cooling center open past 4 pm.
The town hall is located on North Meridian Street (State Road 101) in Sunman.
If you have questions, call (812) 623-2066.