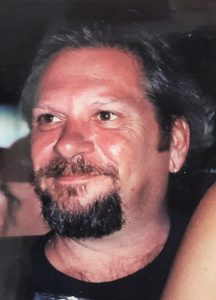 Anthony "Tony" Bischoff, 68, of Milan passed away Tuesday, June 14, 2022 at The Waters of Batesville, with his loving family by his side. Tony was born on Monday, August 3, 1953 in Batesville, Indiana; son of Earl and Matilda (Wuestefeld) Bischoff. Tony proudly served our country in the U.S. Army. Tony worked for SEI in Dillsboro as a technician and retired after 25+ years. He was a member of the Milan American Legion and a past member of Harley Cochran. He was a true hearted Harley Davidson rider and would volunteer to ride in poker runs whenever one would come up. Tony also enjoyed playing cards and fishing, but his greatest passion was spending time with his family.
Tony will be missed by his sons Tony Bischoff (Loretta) of Aurora, IN and Jason Bischoff (Fiancé Payton Fischer) of Cincinnati, OH; brothers Victor Bischoff (Kris), Don Bischoff (Sharon), and Jeff Bischoff (Gina) all of St. Leon, IN; sisters Rosie Hoog (Mike) of St. Peters, IN, Mary Schuman (Don), and Paula Rudisell (Rod) both of St. Leon, IN; brother-in-law Joe Weber of Yorkville, IN; and grandchildren Garrett and Katarra Bischoff.
Tony was preceded in death by his parents, Earl and Matilda, and sister Connie Weber.
Family and friends may gather in remembering Tony from 3:00-5:00 PM on Sunday, June 19, 2022 at Laws-Carr-Moore Funeral Home in Milan. A service will be held at 10:00 AM on Monday, June 20, 2022 also at the funeral home, with Father Shaun Whittington officiating. Burial will take place in New Craven Cemetery with full military rites provided by Milan American Legion, Post #235. Memorials may be given in honor of Tony to Harley Cochran Scholarship Fund.
Laws-Carr-Moore Funeral Home has been entrusted with arrangements, 707 S. Main Street, Box 243, Milan, IN 47031, (812)654-2141. Please visit our website at www.lawscarrmoore.com to share your condolences and memories of Tony.