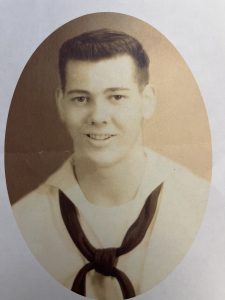 William "Bill" C. Haley, 79, Shelbyville, passed away Sunday, June 12, 2022, at Major Hospital in Shelbyville. He was born on December 10, 1942 in Greensburg, Indiana as the son of Clifford and Mary Ellen (Wood) Haley and Sam Green.
Bill proudly served in the U.S. Navy on the U.S.S. Ajax, where he was deployed in Asia. He was a GE appliance serviceman for over 20 years, and after retirement, opened his own HVAC repair company, Bill Haley's Zoneline Service. He was married to the love of his life, Jane Carol (Greiwe) Haley, on November 20, 1965 and for over 35 years before she preceded him in death.
Bill was a member of the Masonic Lodge #28 and the Greensburg Conservation Club. In his spare time, Bill enjoyed spending time with friends, target shooting, and riding motorcycles.
Bill is survived by his two daughters: Christine (Keith) Pyle, Indianapolis; and Lora Haley, Charleston, SC.
He is preceded in death by his parents; wife, Jane; sister, Margaret Droege; brother, Robert Haley; and beloved dog, Buck.
A visitation will be held on Wednesday, June 15, 2022, from 4:00 pm to 7:00 pm at Porter-Oliger-Pearson Funeral Home in Greensburg, IN. The funeral service will take place on Thursday, June 16, 2022, at 9:00 am, also at the funeral home with Pastor Alecia Gross officiating. Burial will take place at St. Mary's Cemetery in Greensburg.
In lieu of flowers, memorial contributions can be made to the Shelbyville/Shelby County Animal Shelter, The American Society for the Prevention of Cruelty to Animals, or your local animal charity.