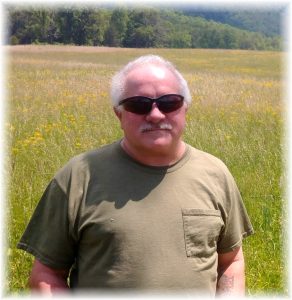 Christopher David Schnuck, 60, of Sunman, passed away May 16, 2022 at his home. He was born to Robert and Betty (Roberts) Schnuck in Cincinnati, Ohio on June 18, 1961.
Chris was a long time trailer mechanic for Baylor Trucking and proudly served in the United States Navy. He was indeed a jack of all trades and knew how to help anyone that may need him for anything. Chris was caring, family oriented, and an avid outdoorsman. He loved to fish, hunt, and never turned down a game of horseshoes. Being the dog lover that he was, Chris was always the first to give his dog any table scraps, too. He will be deeply missed by his family.
Chris is survived by his loving wife, Alice (Johnson) Schnuck. They were married November 1, 1990 in Covington, Kentucky. He is also survived by his children, Christiana Riemann, Steven Johnson (Amanda), and McKenzie Harper (Brooke); grandchildren, Bella and Elijah Schnuck, David and Lucas Johnson, and Pearce Harper; brother, Robin Schnuck; daughter-in-law, Allison Schnuck; and many nieces and nephews.
He was preceded in death by his parents, his son, Christopher Schnuck Jr., and brothers, Michael and Mark Schnuck.
There will be no services at this time.
Please feel free to leave a memory or a message of comfort for Chris' family in the online guestbook www.meyersfuneralhomes.com.