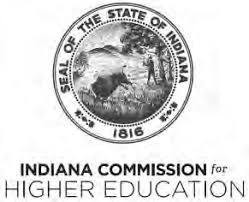 INDIANAPOLIS, IN — The Indiana Commission for Higher Education has awarded 200 scholarships to the sixth class of Next Generation Hoosier Educators.
Seven students from Southeastern Indiana were among those awarded scholarships.
Local recipients' names, high school, and their selected college or university are listed alphabetically by last name:
Emma Beck, Oldenburg Academy, Franklin College
Emma Newhart, Jac-Cen-Del High School, Franklin College
Jayme Pennington, East Central High School, Indiana University
Oliva Raab, Batesville High School, Purdue University
Jessika Thomas, South Ripley Jr./Sr. High School, Purdue University
Claire Wallace, North Decatur Jr./Sr. High School, Indiana University Purdue University Columbus
Alyssa Wanstrath, Oldenburg Academy, Ball State University
Selected through a competitive process based on academic achievement and additional factors, recipients will receive $7,500 annually (up to $30,000 total) for committing to teach in Indiana for at least five years after graduating college.
A total of 627 students applied for the 2022-23 Next Generation Hoosier Educators Scholarship, a 43 percent increase in submitted applications compared to last year. Applications were received from learners representing 270 high schools in 86 of Indiana's 92 counties. Additionally, 75 percent of applicants were Indiana high school seniors with the remainder comprised of current college students.
To qualify for the scholarship, students had to either graduate in the top 20 percent of their high school class, earn a score in the 20th percentile on the SAT or ACT, or have at least a 3.5 cumulative GPA.
"Recipients of the Next Generation Hoosier Educators scholarship will bring dedication, creativity, and passion to classrooms across the state," said Indiana Commissioner for Higher Education Chris Lowery. "Teachers play an important and vital role in preparing students for academic and life success. It's encouraging to see so many students committed to teaching in Indiana as the number of applicants increases each year."
To continue earning the scholarship in college, students must earn a 3.0 cumulative GPA and complete at least 30 credit hours per year.
Learn more about the Next Generation Hoosier Educators Scholarship here.
(Indiana Commission for Higher Education press release)