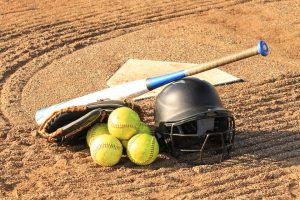 The following are high school softball recaps from Thursday, May 12.  All games are varsity unless noted otherwise.  There may be updates, so please check back.
In high school softball, East Central defeated Lawrenceburg 11-1.
The Trojans Karlie Davis had a big game with four hits and five RBI.  Kerigan Schuck had three ribbies on a single and her first varsity home run.  Payge Callahan batted in two runs.  Anna Black contributed three base hits and drove in run.  Lexi Hatmaker singled twice and pitched a complete game with seven strikeouts against no walks.
***
Jac-Cen-Del scored 10 runs over the fifth and sixth innings to come from behind and beat Madison 12-7.
The Eagles Oliva Strunk, Maria Meyer, Regan Richter and Abbie Schmidt all had two hits.  Richter doubled and drove in two runs.  Strunk, Schmidt, Savannah James, Bailey Groth and Sophia Sullivan each had an RBI.
***
South Decatur fell 11-0 to Hauser.
The Cougars Loryn Pate, Brooklyn Powers and Madison Mikulec had the team's only hits.
Lucie Asher had a four-hit game for the Jets.  Teammate Kyra Meister had a trio of singles and ribbies to match.  Pitchers Paige McDaniel and Kaydence Gates combined on the shutout with six strikeouts.
***
Rushville defeated Batesville 14-2.
The Bulldogs Maggie Wilson notched her first homer of the year with a couple of RBI.
Rushville's Grace Muir and Rochelle Meyers both had two hits and four runs batted in.  Muir had a home run.  Belle Gossett had three hits with a dinger and three RBI.
***
Batesville's JV doubled up the Lions 8-4.
Sophie Meyer, Rhea Miller, Marlee Obermeyer, Kendal Hornberger and Claire Saner all had multiple hits for the BHS reserves.
***
North Decatur was shut out by Union County 10-0.
Chloe Green pitched a one hitter with 11 strikeouts.  She also led the Patriots at the plate with two hits and three RBI.  Teammate Sophia Knock had three hits with two doubles and a pair of ribbies.
The only ND hit came from Kacie Ogden in the fourth.
***
Connersville shut out Lincoln 3-0 on Senior Night.
The Spartans Kindred Conley pitched four innings for the win and Shelby Wolski tossed the final three for the save.  Collectively, they struck out 10 and allowed just two hits.   Baylie Spurlock singled and doubled with an RBI.  Rayleigh Bresher and Bre Brock also plated a run.
We thank everyone who contributed to the recaps.