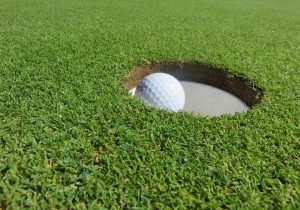 The following are high school boys golf recaps from Thursday, May 12.  There may be updates, so please check back.
At Timbergate, North Decatur bested Southwestern Shelby 165-185. ND has not lost to a conference opponent this season in six, nine-hole matches.
The Chargers Collin Bryant was medalist with a two-over 38. Carson Parmer followed with 40. Tristan Pappano led the Spartans with a 44.
Other North Decatur scores- Jack Koehne 42, Brady Espinda 45, Xavier Adams 46; (non-varsity) Austin Gould 45 and Owen Eldridge 47.
***
At Brook Hill, Lawrenceburg edged Greensburg 161-163. Host Franklin County scored 168.
The Pirates Abe Tebbe was medalist with a 36. Teammate Parker Phillips posted 38. The Tigers Cameron Williams and Rylan Erfman both shot 39.
Other Greensburg scores- Schroeder 44, Springmeyer 45 and McKinsey 45.
***
At The Links, South Dearborn won a tri match shooting 179, the Knights lowest round of the year.  Both Milan and Rising Sun posted 193.  The Indians were second by tiebreaker.
SD's Eli Hoffman was medalist with a 31.  Milan's Trey Mattl and Jack Voss scored 44 and 45 respectively.  Casey Fletcher of Rising Sun carded a 39.
Other scores:
South Dearborn- Roberts 49, Holloway 49, Daugherty 50 and Hill 52
Milan- Knecht 49, Helton 55 and Nate Voss 55
Rising Sun- Elliott 41, Welzel 52, Hayes 61 and Smeeks 63
We thank everyone who contributed to the recaps.