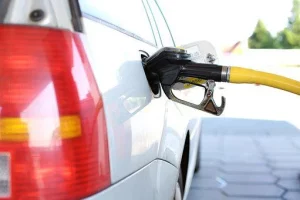 STATEHOUSE — Democrats at the Statehouse have renewed calls for Gov. Eric Holcomb to suspend Indiana's gas tax.
Hoosiers are currently paying more in state gas taxes than ever before at around 56 cents a gallon.
That includes the Indiana gas excise tax of 32 cents per gallon; and Indiana's sales tax, which is 7 percent of the statewide average price of a gallon of gas and recalculated each month.
The Indiana Department of Revenue says the state's gas sales tax currently stands at 24 cents a gallon for the month of May.
It's not clear if the Republican Governor will act on the Democrats' request.
(Story by Bill Remeika)