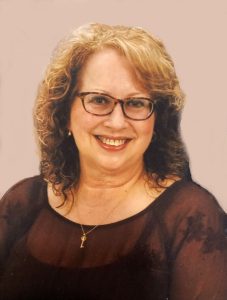 Brenda Mae Conley, 66 of Hearne, Texas formerly of Aurora, Indiana passed away Sunday May 8 2022.
She was born February 14 1956 in Batesville, Indiana, daughter of John R. Steuver Jr. and Marlene (Iceberg) Steuver.
Brenda was a graduate of Dillsboro High School in 1974. Brenda graduated with honors. She was a valedictorian of her class. She attended Bethesda School of Nursing in Cincinnati Ohio and graduated as a Registered Nurse in 1976. Brenda's last work place as a nurse was for Good Samaritan Hospital in Cincinnati, Ohio. She retired after 40 years of being a nurse.
She was a member of Hope Baptist Church Dillsboro, Indiana. She was also a member of the Combat Vets Motorcycle Association Chapter 23-9 of Brazos Valley.
Brenda loved to be at the ocean. She was an avid reader and enjoyed riding motorcycles. Brenda loved to help others a trait that was evident during her 40 years serving as a nurse and also her family time.
Brenda is survived by her loving spouse, James Conley; children, Alex (Danielle) Hughes of Cleves, Ohio, Megan Conley of Aurora, Indiana, John J. Conley of Hearne, Texas, Amber Conley of Harrison, Ohio, Jenna (Jeff) Jeffers of Aurora, Indiana, Bryeanna Conley Spurlock of Rising Sun, Indiana; parents, John and Marlene of Dillsboro, Indiana; siblings, Russell Steuver of Dillsboro, Indiana, Gordon (Lisa) Steuver of Holton, Indiana, Donna (Gene) Crabtree of Cross Plains, Indiana; grandchildren, Madison Hughes, Xander Hughes, Clayton Hughes, Draven Spurlock, Jay Spurlock; sister in law, Teresa A. Steuver; several aunts, uncles, cousins and friends.
She was preceded in death by her brother, James Stephen Steuver; granddaughters, Jocelyn & Shaylyn Spurlock.
Friends will be received Tuesday, May 17 2022, 5:00 pm – 8:00 pm at the Hope Baptist Church, 15593 US 50, Dillsboro, Indiana.
Services will be held at the church, Wednesday at 11:00 am with Pastor Tom Holt officiating.
Interment will follow in the Oakdale Cemetery, Dillsboro, Indiana.
Contributions may be made to the Funeral Home to help with expenses. If unable to attend services, please call the funeral home office at (812) 926-1450 and we will notify the family of your donation with a card.
Visit: www.rullmans.com