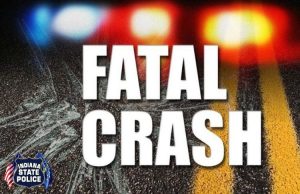 MILAN, IN — A Dillsboro man was killed in a single-vehicle accident on State Road 101 near Milan.
Indiana State Police say a white 2009 Honda CR-V driven by 41-year-old Phillip B. Jerauld was southbound on State Road 101 near County Road 50 South in eastern Ripley County when he lost control of the vehicle in a curve, went off the west side of the road and struck an embankment, and a tree.
ISP says Jerauld was ejected from the vehicle and suffered fatal injuries.
He was pronounced dead at the scene.
Investigators say they believe the crash happened around 9:30 Sunday night, but the wrecked vehicle was not spotted until early Monday morning.
Alcohol and drugs are not believed to be factors in the crash, but investigators believe that speed played a role.
The investigation is ongoing.
ISP-Versailles was assisted by the Ripley County Sheriff's Office, Ripley County EMS, the Ripley County Coroner's Office, the Milan Fire Department, and Affordable Todd's Wrecker Service.