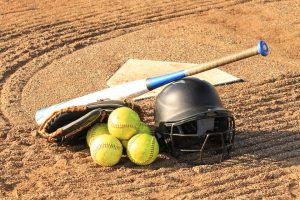 The following are softball recaps from Friday, April 29.  All events are varsity unless noted otherwise.
South Decatur's varsity defeated Waldron 16-6.
For the Cougars, Lakota Henry singled, doubled and tripled with three RBI.  Molly Eden drove in five runs on a homer and single.  Kyra Fields collected two hits.  Brooklyn Powers plated two runs and Lydia Witkemper batted in one.  Loryn Pate was the winning pitcher with nine strikeouts and three walks.
***
North Decatur's junior high beat South Decatur 16-7.
The Chargers Annie Waechter and Jo Whitaker both homered.  Waechter had two hits as did teammate Madison Rohls.
***
Franklin County blanked Knightstown 11-0 scoring nine times in the fourth.
KK Ferman pitched a one hitter with eight strikeouts.  Offensively for the Wildcats, Bree Bischoff doubled twice and drove in three.  The Schell sisters both singled and doubled.  Kiersten had two RBI.  Kassidy knocked in one.  Brooke Stang had a pair of singles while Anne Becker and KK Ferman each batted in a run.
***
The Wildcat JV also beat the Pangers 16-3.  The Brookville reserves posted 10 runs in the third inning.
Tiffany Billman and Bailey Kaiser both had three hits.  Lilly Graf and Kendal Cain had two.  Billman, Graf and Emma Stadtmiller all drove in three runs.  Kain, Bella Lee and Anni Hoff each picked up one RBI.  Cain was the winning pitcher with eight strikeouts.
We thank everyone who contributed to the recaps.