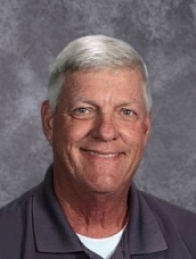 MILAN, IN — Noel Houze is retiring as Milan Community Schools SRO at the end of the current school year.
"During his tenure here, he has initiated so many safety programs, and he has directed improvements to be brought to our schools," said Superintendent Jane Rogers.
The vacancy will be filled starting with the 2022-23 school year by Dan Goris, who has spent the past several years as the School Resource Officer at Jac-Cen-Del.
"He has a wonderful resume," Rogers said. "I know he has big shoes to fill, but I also know that he has the knowledge and expertise to do the job."
The Jac-Cen-Del School Corporation has posted its SRO vacancy.
Houze and Goris are both retired Indiana State Police troopers who served together at the Versailles Post.