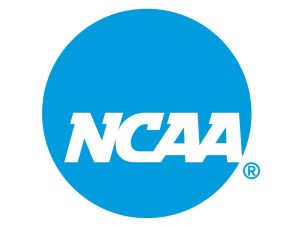 While regional men's college basketball teams went 3-0 in the First Four games of the NCAA tournament, they did not fare well during day one of the Round of 64.  Both Indiana and Kentucky lost Thursday night.
Coming off the win in Dayton Tuesday, the 12th seeded Hoosiers ventured west to Portland where they faced fifth seeded St. Mary's.  Indiana was throttled by the Gaels 82-53, the worst loss in NCAA tournament history for the Hoosiers.  With the exception of free throw shooting, IU was outplayed in every phase of the game.
The Hoosiers end their season at 21-14.  St. Mary's advances to the Round of 32 to play fourth seeded UCLA.
The highlight of the game for Indiana had nothing to do with the players.  Early in the second half, the ball got stuck on top of the backboard.  While players and officials tried but failed to get it down, Nathan Paris and Cassidy Cerny from the Indiana cheer squad offered their talents.  Paris put Cerny on his shoulders then pressed her vertically above his head.  Cerny grabbed the ball and was safely returned to the floor.
While Indiana was trying to get the license plate of the truck that hit them, second seeded Kentucky was upset by 15th seeded St. Peter's. An 18-point underdog, the Peacocks beat the Wildcats 85-79 in overtime for their first NCAA tournament win ever.
St. Pete made 9-of-17 shots from deep while the Bluegrass boys hit just 4-of-15.  Kentucky also struggled from the free throw line, especially in the second half, missing 12-of-35 attempts overall.
The Cats close the year at 26-8.  St. Peter's moves on to the Round of 32 against seventh seeded Murray State.