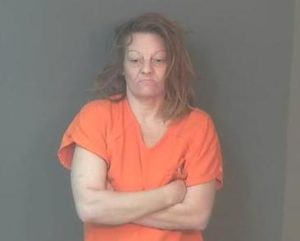 FRANKLIN COUNTY, IN — Two separate pursuits involving Franklin County Sheriff's Deputies have resulted in a slew of felony charges against a pair of county residents.
Prosecutor Chris Huerkamp says deputies recently responded to a report of a possible stolen vehicle out of Hamilton County Ohio that was spotted exiting I-74 and headed toward Oldenburg.
Deputy Brad Lecher attempted to stop the vehicle allegedly driven by 36-year-old Savannah Hicks of Metamora but authorities say she failed to comply and led Deputy Lecher on a chase along St. Mary's and Tony roads.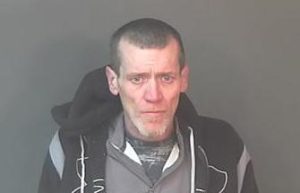 Stop sticks were deployed but investigators say Hicks swerved to avoid them and nearly struck Franklin County Sheriff's Office Major Gregory Mehlbauer, who was not injured.
A second set of stop sticks deployed by Indiana State Police about a mile down the road brought the vehicle to a stop in a field.
Hicks was arrested and charged with Attempted Battery with a Deadly Weapon (Level 5 felony); Criminal Recklessness, and Resisting Law Enforcement (both Level 6 felonies).
She is housed in the Franklin County Security Center on a $60,000 cash bond.
One day later, 49-year-old Patrick Atkins of Laurel was booked on drug and chase-related charges following a pursuit that began during an attempted traffic stop.
Huerkamp says Deputy Kyle Hartman tried to pull Atkins over near Laurel Elementary School for a muffler violation when the suspect took off despite Deputy Hartman's use of lights and sirens.
The high-speed chase went along Kokomo Hill Road, with Atkins allegedly dodging oncoming traffic and ignoring several stops signs.
Atkins' vehicle came to a stop and he allegedly tried to get away on foot but was captured almost immediately.
Investigators say a search of his vehicle turned up several baggies of substances believed to be methamphetamine, heroin, and marijuana.
Atkins is facing a total of five felony counts and three misdemeanors on the following charges: Dealing in Methamphetamine (Level 2 felony); Dealing in a Narcotic Drug (Level 5 felony); Resisting Law Enforcement; Obstruction of Justice; Possession of a Syringe (all Level 6 felonies); Driving While Suspended (Class A misdemeanor); Possession of Marijuana (Class B misdemeanor), and Reckless Driving (Class C misdemeanor).
He is lodged in the Franklin County Security Center on a $40,000 cash bond and an $80,000 property bond.