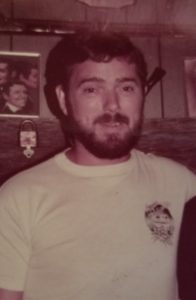 William Dale Merritt, 72, of Greensburg passed away on February 24, 2022. He was born on August 30, 1949 in Greensburg the son of Roy Merritt and Willa Giddings Knarr. William was a 1969 graduate of Greensburg High School. He was a sharpshooter for the United States Army during the Vietnam War. On February 5, 1972, he married Sheryl Jackson, and they recently celebrated their 50th Wedding Anniversary. William had worked for Delta, Printpack, Sharon Brown Trucking, and Valeo. He was a hardworking man, digging graves by hand with his uncle as a second job.
Survivors include: Wife, Sheryl Merritt; Children, Honey Sue (Rick) Merritt-Davis, Sugar Marie Merritt, Angel Kay Merritt; Grandchildren, Sierra Agnew, Shawn Hendrickson, Dylan Ralston, Ares Merritt, Antonio King-Merritt and Shy Kinley; and Step-Sisters, DeeDe and Jane. He was preceded in death by his Parents; Brother, Rolland "Butch" Merritt; and Sisters, Karen Innis and Roxie Merritt.
A visitation for family and friends will be held at the Gilliland-Howe Funeral Home on Wednesday, March 2, 2022 from 2:00 pm until 5:00 pm. Memorial contributions can be made to Our Hospice of Decatur County. Online condolences can be made to the family at www.gilliland-howe.com.