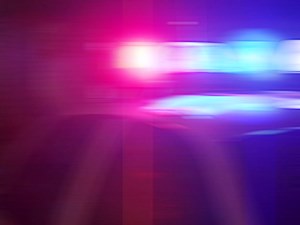 RUSH COUNTY, IN — Investigators now believe a third vehicle was involved in Friday morning's accident on State Road 3 near the Rush/Decatur County line that claimed the life of a 21-year-old Greensburg woman.
Colleen Bray was struck and killed while lying in the northbound lanes of State Road 3 shortly after she crashed her southbound pickup truck, got out of the vehicle, and began walking north.
An SUV driven by 67-year-old Birdia Carter, also of Greensburg, struck Bray, who was pronounced dead at the scene by the Rush County Coroner.
Carter submitted to a chemical test at Rush Memorial Hospital but drugs and alcohol are not believed to be factors in the crash.
The Rush County Sheriff's Office and Indiana State Police are now asking witnesses to come forward if they saw a red or maroon-colored SUV with front left end and bumper damage traveling through the 1,000 to 1,000 block of State Road 3 between 6:45 and 7:05 Friday morning.
Investigators say they are confident that is the vehicle they're looking for based on surveillance video and other tips they've received.
Anyone with information is asked to call the Rush County Sheriff's Office at (765) 932-2931 or the State Police Post at Pendelton at (765) 778-2121.
The original story can be read by clicking here.