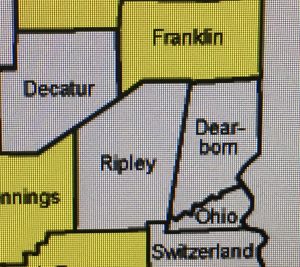 SOUTHEASTERN IN — Decatur County has dropped the Yellow travel advisory, which was put in place during last week's storm.
Ripley and Dearborn counties previously returned to normal travel status.
As of Thursday morning, Franklin County was still in Yellow on the Indiana Department of Homeland Security travel status map.
To view the map, click here.