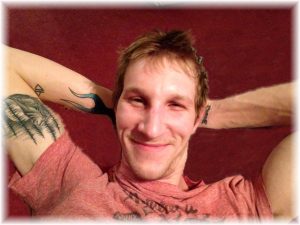 Kevin Brian Weiskittel, 33, of Metamora, passed away on February 6, 2022. He was born October 5, 1988 in Daytona Beach, Florida to Jennifer (Phillips) Putt and Kirk Weiskittel Sr.
Kevin was an avid outdoorsman who enjoyed hunting and fishing. He was a musician and loved playing guitar and writing songs. Kevin was an accomplished artist and could often be found drawing and painting. Most of all, Kevin loved spending time with his kids and family.
He was friendly, generous, and loving and will be missed by all who knew him.
Kevin is survived by his children, Kimmy Weiskittel and Harlan Weiskittel; parents, Jennifer Putt (Mark) and Kirk Weiskittel Sr.; brothers, Kirk, Kenny (Brooke), Skyler, and Logan Weiskittel, and Jack Putt; grandparents, Carolyn Medders, Myrtle and Larry Weiskittel; nieces and nephews, Layla, Miles, Luke, Parker, and Dayne; and many more friends and family.
Kevin was proceeded in death by his grandfather, Virgil Medders, step father, Scott Oatman, and his uncle, Greg Spivey.
A memorial service will be held Saturday, February 12, 2022 from 4:00 PM to 6:00 PM at Meyers Funeral Home in Batesville.
Memorials can be given to Kevin's children, Kimmy and Harlan, by bringing to the services or mailing to Meyers Funeral Home, P.O. Box 202, Batesville, IN 47006. Checks should be made out to Kate Neeley.
Please feel free to leave a memory or a message of comfort for Kevin's family in the online guestbook at www.meyersfuneralhomes.com.