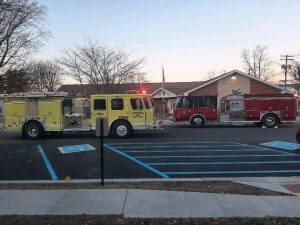 RIPLEY COUNTY, IN — Versailles firefighters have responded to 58 calls this month, including a kitchen fire at Tyson Manor Wednesday evening.
One person was transported from the scene to the hospital by Ripley County EMS.
Meantime, Ripley County Commissioners have given the thumbs up to a request to pay $402,000 for new ambulances for Versailles and Milan.
Both towns are currently using 10-year-old units that will be traded in.