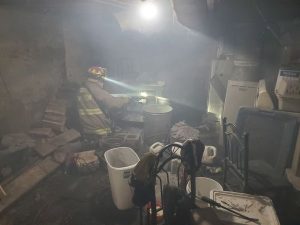 NAPOLEON, IN — Napoleon firefighters were called out twice early Thursday morning to reported fires in residences.
Crews responded around 1 am to a home on State Road 48 near County Road 100 East when a suspected electrical fire caused smoke to fill the house.
Firefighters spent an hour looking at heating and electrical equipment and other interior spaces but could not determine the source of the smoke.
After the smoke dissipated, the residents were allowed back in the house.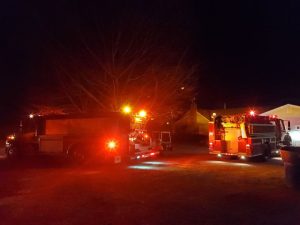 Just before 3 am, Napoleon firefighters were called to an active chimney fire at a home on County Road 300 West.
Crews discovered a wood stove ignited a fire in a stovepipe and lower section of the chimney.
Firefighters were able to put out the flames by using a special "torpedo" tool designed to drop down the chimney from the roof, which breaks up burning creosote so it can be removed.
Firefighters recommend that if you use wood for heating, to have your chimney and related equipment inspected regularly by a trained professional.
There were no injuries reported in either fire.