"Live for today, as tomorrow is promised to no one."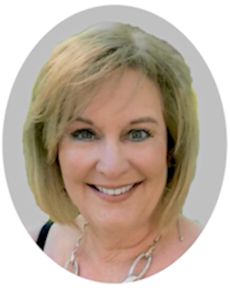 Janet M. Kirschner, age 61 of Batesville, passed away Tuesday, January 25, 2022, at Margaret Mary Hospital. Born in Batesville June 8, 1960, she was the daughter of Robert and Joan (Nee: Duvelius) Grieshop. She married Roger Kirschner on October 10, 1981, at Holy Family Church. The couple have three children; Sarah (Chad) Clark of Prospect, KY; Michael (Rebecca) Kirschner of Fremont, CA; and Lauren Kirschner of Noblesville, IN. In addition to being a loving wife and mother, Janet was Mimi (not to be confused as grandma) to her granddaughters Emmaline and Olivia Clark, and future grandson on the way.
Janet was the glue that held the family together. She was the family event planner, photographer and personal travel agent. The perfect host, she planned every event with the utmost passion and utter enjoyment making each guest feel at home. Janet was always looking for any opportunity to plan her next dinner party to celebrate the best moments in life with her family and friends. She loved to travel and would keep her family on track with her vacation binders and itineraries. Preferring to be on the go and wanting to make the most of each trip. Highlights of her travels included visiting and hiking national parks, family vacations in Hawaii, Arizona and Mexico. Janet loved to dance and is well known for her iconic moves to her favorite Pitbull song, Fireball. As an active member of the community, she was generous with her time and talent. Volunteering for a variety of organizations and charitable causes including Phi Beta Psi Sorority and local schools. Out of all her roles, nothing meant more to her than spending time with her husband, children and grandchildren.
Janet worked in inside sales and customer experience for 32 years for Hillenbrand. Janet created bonds that stretched far beyond her workplace. She will be very missed by her work family.
In addition to her family, Janet is survived by her brother, Mark (Deb) Grieshop; sister, Beth (Ron) Bulach; Mother-in-Law, Marjorie Kirschner and numerous nieces and nephews. She is preceded in death by her parents and Father-in-Law, Robert Kirschner.
The family invites you to pay tribute to an extraordinary life who we will miss dearly by attending the visitation on Sunday, January 30th from 1 – 4 p.m. at the Weigel Funeral Home. Funeral mass will be held on Monday, January 31st at 10 a.m. at St. Louis Church. Burial will follow at the church cemetery. Memorials may be made to XI Chapter of Phi Beta Psi Sorority. Although masks are optional, due to covid concerns, the crowd will be limited to 50 in the building at time, dress warmly. For online condolences go to www.weigelfh.com.