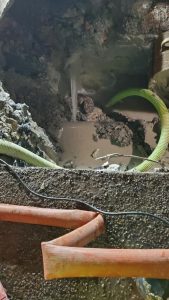 SUNMAN, IN — Crews with the Sunman Utility Department spent a long night in freezing temperatures fixing a pair of water main breaks on State Road 101 in town.
The repairs were completed early this morning, and the Utility Department says a boil water advisory is not necessary.
Town officials said low pressure was possible but the advisory was not needed because a safe amount of water pressure was maintained during the breaks.
The first break happened Wednesday evening on the south end of 101 in the downtown area.
That break was repaired but a second one was discovered several hours later.
All of the work was completed around 5 am Thursday.