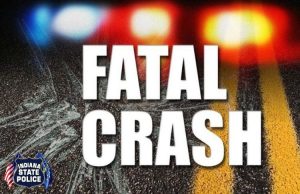 DECATUR COUNTY, IN — A wrong-way driver was killed on westbound I-74 in eastern Decatur County Tuesday morning.
Indiana State Police say the crash happened around 6 am near the 140-mile marker when 66-year-old Daryl Jackson of Greensburg drove his 2003 Buick eastbound in the westbound lanes and collided head-on with a westbound 2012 Chevrolet driven by 22-year-old Kaleb Buckler of Brookville.
Witnesses told investigators that Jackson had been driving the wrong way for about five miles before the wreck.
Officers were trying to catch up to Jackson when the crash happened between the New Point and Greensburg exits.
Jackson was pronounced dead at the scene, while Buckler suffered serious injuries and was flown to an Indianapolis hospital.
It is not known whether drugs or alcohol factored into the crash.
Toxicology reports are pending.
The investigation is ongoing.
Assisting ISP at the scene were the Decatur County Sheriff's Office, the Greensburg Police Department, Decatur County EMS, the Greensburg Fire Department, the New Point Volunteer Fire Department, Stat Flight Medical Helicopter, and the Decatur County Coroner's Office.
(The original version of this story can be found here.)