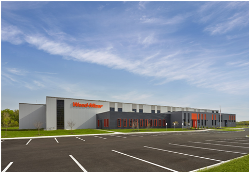 BATESVILLE, IN — A Batesville manufacturer has reached the Sweet 16 of the Indiana Chamber's inaugural Coolest Thing Made in Indiana tournament.
Wood-Mizer is among companies around the state involved in the online competition.
Participants were required to enter a product, and Wood-Mizer is riding with portable sawmills, which has various uses including building houses and making baseball bats.
In the single-elimination bracket, each winner advances to the next round until the champion is crowned.
The competition started with 65 companies from nearly 50 communities in 35 counties.
You can cast your vote for Wood-Mizer at indianachamber.com/coolestthing.
Voting for the Sweet 16 ends Sunday.