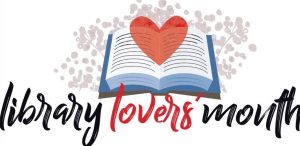 VERSAILLES, IN — February is Library Lover's Month.
To celebrate, Tyson Library will have a weekly drawing for prizes.
To enter your name into the drawing, stop in and add a "Love Note" to the display by the check-out desk.
These "Love Notes" are meant to simply be a way for patrons to share the reasons why they love the library.
Several local businesses have donated prizes to give to patrons.
Established by its namesake James H. Tyson in the 1940s, Tyson Library's original structure still stands as the base of the building.
An addition in the early 2000s nearly doubled the size, allowing the library to offer a larger collection and more space for programming and other large public use.
If you are looking for ways to show your local library some love this month (or any month, really), here are some suggestions: attend a program, check out books and other materials, "like" their social media page, and interact with their posts, donate funds or materials, or simply thank them for their efforts.
Tyson Library is open Monday through Friday from 10 am until 6 pm and from 10 am until 3 pm on Saturday.
The programming schedule is available at www.tysonlibrary.org and updates are regularly posted to the library's Facebook page.
Anyone with questions, comments, or program ideas can call (812) 689-5894 or email [email protected].
(Thank you to Tali Crowe from the Tyson Library for the story information)