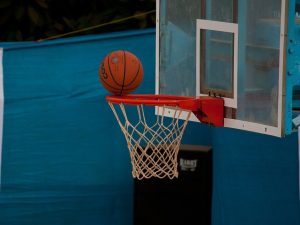 The girls junior high season has begun for some programs.  Here are some recaps from January 18 and 20.
The St. Louis sixth opened their season with a 21-16 win over St. Mary's of North Vernon.  Aubrey Baker's six points and five from MK Wantstrath led the Cardinals.
The St. Louis sixth also edged St. Michael of Brookville 14-11.  Madi Dierkman and Hailee Wisenbach scored six and four points respectively for the Redbirds.
The Cardinal fifth grade fell in their opening two games.  St. Lou lost to St. Mary 24-11.  Maci Smith scored eight.
And against St. Michael, the fifth grade Cards narrowly lost 14-12. Bella Watson led with six points.
We thank everyone who contributed to the recaps.