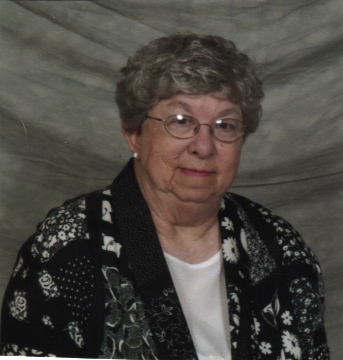 Joyce Ann Borne, age 83, of Brookville, Indiana died Friday morning January 14, 2022 at the Brookville Healthcare Center in Brookville, Indiana.
Born February 26, 1938, she was the daughter of the late William F. & Martha (Klemme) Borne.  She was a graduate of the former Brookville High School with the class of 1956.
She received a full scholarship to attend nursing school; and was accepted into Methodist Hospital School of Nursing in Indianapolis where she graduated in 1959. She later received her Bachelor of Science in Nursing from Indiana University in 1970, and a Master of Arts Degree from Butler University and Christian Theological Seminary in 1976.
In 1963 she joined the United States Peace Corps; and was the first Methodist Hospital graduate to be accepted to serve as a Peace Corps Volunteer.  She served as a volunteer R.N. in the southeast Asia country of Malaysia from 1963 – 1965.  During a cholera outbreak in the state of Kelantan in northeastern Malaysia she helped set up a special cholera unit and staffed this unit until help could arrive from the Federal Capital of Kuala Lumpur.  She later served on a traveling cholera vaccination team to the many villages in the State of Kelantan.
On returning from the Peace Corps she worked as a Registered Nurse at Methodist Hospital and Winona Hospital in Indianapolis.  While at Winona Hospital she developed one of the first adult education programs in Diabetes Patient Education in the Indianapolis area; and won two National Awards for Diabetic Patient Education materials in 1977 presented by the American Association of Diabetes Educators.
Later in her nursing career she was an Adjunct Faculty member at Ivy Tech State College in Richmond, Indiana, where she served as an instructor in the Practical Nursing Program, and Director of the Certified Nursing Assistant Program from 1992-1999.  She was selected for inclusion in the 1988-89 edition of the National Distinguished Service in Nursing Registry, and the 1988-89 Edition of Who's Who in American Nursing.
She was very active in Feminist Causes and a supporter of the Equal Rights Amendment.  Her membership in the National Organization for Women started in the early 1970's, and she served as a member of the Indiana NOW State Board until 2010.  She actively participated in Marches and demonstrations for the ERA, pro-choice, civil rights, anti-war, and peace marches and rallies.  She along with her partner, Rev. Jeanine C. Rae, was co-owner of the first Feminist Book Store and Counseling Center for Women in Indianapolis, The Woman's Touch, from 1976-1980.  They then became co-owners and developers of a Women's Retreat Center known as Hygieia's Grove in Brown County, Indiana.  She was one of the founding board members which brought back to life the National Women's Music Festival in Bloomington of the Indiana University Campus in 1982.  Feminist causes and Women's Rights remained an important aspect of her life until her death.
She was an avid supporter of Women's Sports and in particular Women's Basketball.  After her return to Franklin County in 1988, she rarely missed a game of the Franklin County Lady Wildcats Basketball Team.  She enjoyed watching women's college basketball on television, and was a big fan of Pat Summitt's Tennessee Lady Volunteers.  Her greatest joy however, was going to Indianapolis to watch and cheer on the Indiana Fever of the WNBA.
Upon her retirement from her career in Nursing, she enjoyed flower gardening and had a large perennial flower garden.  She often won champion ribbons on her flower entries at the Flower Show at the county fair.  She was very proud of the fact that she was honored by the Brookville Garden Club with the Beauty Spot of the Month Award for her flower gardens in August 2003.
Joyce was a member of the Whitcomb United Methodist Church, the United Methodist Women, the Whitcomb Friendly Neighbors Home Economics Club, the Brookville Women's Club, Franklin County Citizens for Historic Preservation, and served on the board of directors of the Franklin County Historical Society, member of the National Organization for Women and The Feminist Majority.
Survivors include a brother, William Thomas (Carol) Borne of Brookville, Indiana, as well as many friends.
Family & friends may visit from 10:30 A.M. until 11:30 A.M. on Thursday, January 20, 2022 at Phillips & Meyers Funeral Home, 1025 Franklin Avenue, Brookville.
Pastor Steve Rundel and Ron Wylie will officiate the Funeral Services on Thursday, January 20, 2022, 11:30 A.M. at Phillips & Meyers Funeral Home.  Burial will follow in Maple Grove Cemetery in Brookville, Indiana.
Memorial contributions may be directed to the Franklin County Community Foundation, the Whitcomb United Methodist Church or the National Organization for Women Indiana Chapter.
The staff of Phillips & Meyers Funeral Home are honored to serve the family of Joyce Ann Borne, to sign the online guest book or send personal condolences please visit www.phillipsandmeyers.com