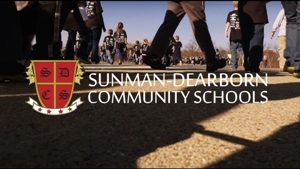 ST. LEON, IN — At the January Board of Finance meeting, the Sunman-Dearborn Community School Corporation released its 2022-2026 Five-Year Financial Forecast. The forecast was first created in 2017 in response to the Strategic Plan goal to increase and sustain a responsible cash balance while maintaining a healthy reserve. The forecast is consistent with the Stewardship Core Value Statement – We serve students by being good stewards of the public resources and making all decisions in an honest, ethical, and transparent manner.
The forecast shows a very strong financial status and the ability to continue to provide increases in both salary and benefits in order to retain and attract highly qualified personnel. The forecast also shows the capacity to withstand an economic downturn.
"By approving the Strategic Plan in 2017, the board provided a consistent vision and have since provided consistent support in accomplishing what would appear to be two conflicting goals – to
improve our financial status while increasing our pay and benefits for our staff. The financial forecast is evidence of what an organization can accomplish when everyone is working together towards common goals," said Superintendent Dr. Andrew Jackson.
For more information on the Five-Year Financial Forecast, you can go to the Sunman-Dearborn website at www.sunmandearborn.k12.in.us/information/five-year-financial-forecast/file.
(Sunman-Dearborn Community Schools press release)