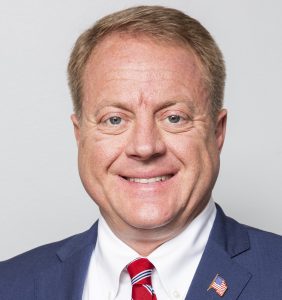 DEARBORN/OHIO COUNTIES, IN — Former Indiana Attorney General Chief Deputy and Dearborn-Ohio County Prosecutor Aaron Negangard has announced his candidacy for Circuit Court Judge in Dearborn and Ohio counties.
Negangard served 20 years in the Dearborn and Ohio County Prosecutor's Office before being appointed to the position of Chief Deputy to the Indiana Attorney General in 2017.
There will be a vacancy on the bench created by the retirement of Judge James Humphrey, effective when his current term expires on December 31, 2022.
Judge Humphrey has been on the bench since 1999.
As Prosecutor, Negangard led the creation of the Dearborn County Special Crimes Unit, which allowed him to attack the drug epidemic.
He also worked to form the Children's Advocacy Center of Southeastern Indiana to help children of sexual abuse.
In his role as Chief Deputy, he ran the day-to-day operations of the office, which consisted of 400 employees. He spearheaded many of the office initiatives, including school safety advocacy efforts, expansion of the Jail Chemical Addiction Program, and engagement with the Public Safety Coalition.
Negangard has served as Chairman of the Indiana Prosecuting Attorney's Council and President of the Indiana Association of Prosecuting Attorneys.
He was also appointed by Governor Mitch Daniels to the Juvenile Justice State Advisory Group and to the Board of Directors of the Indiana Criminal Justice Institute.
"Since I was admitted to the Indiana Bar in 1995, I've gained experience in private practice and the public sector," said Negangard. "My experience in civil and criminal law throughout our local community and at the state level makes me uniquely qualified to serve my fellow Hoosiers."
Negangard is running for the Republican nomination in the May 3 primary election.