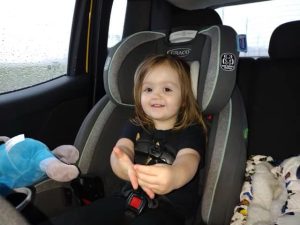 BARTHOLOMEW COUNTY, IN — A father is in jail on a court order after his two-year-old daughter's body was pulled from the White River last weekend.
Thirty-nine-year-old Jeremy Sweet is on a 72-hour hold in the Bartholomew County Jail.
Sweet and his daughter Emma (pictured) were reported missing last week.
He was found in a submerged truck in the river and reportedly told investigators conflicting stories about his daughter's whereabouts.
Emma Sweet's body was found on Sunday.