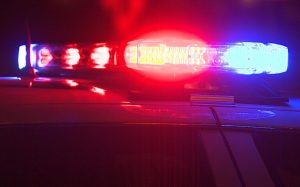 DECATUR COUNTY, IN — The Decatur County Traffic Safety Partnership issued 221 citations as part of a recent traffic enforcement operation designed to encourage greater seat belt use.
There were 153 tickets written for seat belt violations.
Fifteen arrests were made during the blitz for narcotics offenses, being a habitual traffic violator, operating while intoxicated, and driving while suspended with a prior conviction.
The Decatur County Traffic Safety Partnership, which is made up of the Decatur County Sheriff's Office and St. Paul Police Department, joined dozens of law enforcement agencies across the state for Operation Belt Up, which ran from October to early November.
For three weeks, officers worked overtime in an effort to reduce injuries and deaths caused by a lack of seat belt use.
The high-visibility patrols were funded by the National Highway Traffic Safety Administration through the Indiana Criminal Justice Institute (ICJI).
"We still have far too many people not buckling up," said Decatur County Sheriff David Durant. "It's a fact that seat belts are your best defense in a crash and against unsafe drivers. The more people we can reach with this message, the more lives we can save. "
Seat belts can reduce the risk of injury or death in a crash by 50%, yet more people are choosing not to wear one in the state and nationwide, according to ICJI.
So far this year, of the number of vehicle occupants killed in crashes, more than 40% were not buckled. Moreover, seat belt use in Indiana declined for the first time in five years from 94.9% before the pandemic to 92.9%.
Operation Belt Up was activated to address this issue and encourage the remaining seven percent to buckle up.
(Decatur County Traffic Safety Partnership press release)