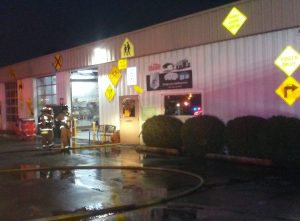 VERSAILLES, IN — Versailles firefighters were called to flames reported at 3 C Express on South Adams Street around 5:20 pm Thanksgiving night.
Only minor damage to the business was reported.
One Versailles firefighter was taken to the Margaret Mary Health for treatment of an undisclosed injury and released.
The cause of the fire was not released.
Versailles fire crews received assistance at the scene from the Osgood Volunteer Fire Department, Ripley County EMS, and the Ripley County Sheriff's Office.