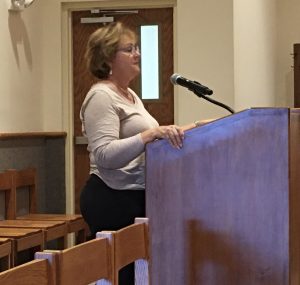 BATESVILLE, IN — A motion before the Batesville Utility Service Board to have staff come up with a proposed new policy revolving around homeowners' responsibility for water lines passed Tuesday afternoon.
Utility Board member Hank Pictor made the motion, in which the water utility would be responsible for the waterline and the lateral under the road.
"I think that the homeowner should be responsible for the tap into their house, but they should not be responsible for that portion of the line that goes under the road," Pictor said.
This comes after Lake of the Woods subdivision resident Char Dallas told Batesville City Council at their November 8 meeting that she was stuck with a nearly $1,000 bill back in September to repair a water line break under the street between the main and her tap-in.
Dallas and her husband Steve addressed the Utility Board at their Tuesday afternoon meeting and came away satisfied that action is being taken to correct the issue.
"I don't know that it's necessarily going to benefit us at this time, but I feel like it was a benefit for the citizens of Batesville going forward," Char Dallas said. "So, in that respect, I feel like it was worth it."
The policy that affected the Dallases dates back to 1928.
The Utility Service Board is expected to consider the proposed new rules in January.