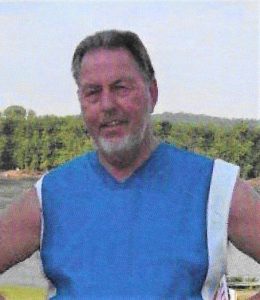 Danny L. Landwehr, 77, of Aurora, Indiana, passed away Friday, November 12, 2021, in Lawrenceburg, Indiana.
He was born May 14, 1944, in Dearborn County, IN, son of the late William Landwehr and Evelyn (Fischer) Landwehr.
Danny worked in Maintenance for Anderson Tool & Die, with over 8 years of service.
He was a member of Greendale Emmanuel Lutheran Church.
Danny, along with his late wife Jackie had previously lived at the Lighthouse Marina. He loved boating and woodworking. Danny used to enjoy auctions and refinishing furniture.
Danny is survived by his son, Rodney Landwehr of Aurora, IN; sisters, Deanna Rowe of Lawrenceburg, IN, Marilyn Courtney of Lawrenceburg, IN; sister in laws, Janet (Steven) Allen of Madison, IN and Patty Colen of Madison, IN; granddaughter, Katelyn Landwehr; many nieces & nephews.
He was preceded in death by his parents and his loving wife Jacqueline Landwehr.
A graveside service will be on Tuesday, November 30, 2021 at 10:00 am at the River View Cemetery.
Contributions may be made to the St. Jude Children's Hospital. Please call the funeral home office at (812) 926-1450 and we will notify the family of your donation with a card.
Visit: www.rullmans.com