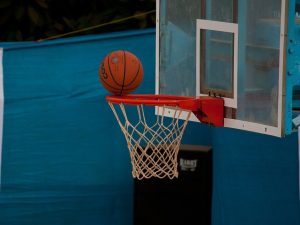 The following are junior high and freshman boys basketball recaps from November 20 and 22.
Jac-Cen-Del's seventh grade defeated South Decatur 56-22.
The Eagles Blake Wagner racked up 24 points and four blocks. Darian Greishop had 11 points, four assists and three steals.
The JCD eighth grade was also a 49-43 winner over the Cougars.
For the Eagles, Lane Carroll carded a double double with 24 points and 11 rebounds.  Lane Simon followed with nine points and six boards.  Wyatt Comer added eight points and three caroms.
Batesville's seventh grade topped Franklin County 40-21. 
The Bulldogs Carson Hartley had 16 points with nine coming in the first quarter.  Braydin Hughes and Caleb Laker were next in scoring with eight and six points respectively.
The eighth grade Bulldogs also beat the Wildcats 47-33.
BMS led 10-zip at the end of the first quarter.  The 14-point victory was their seventh of the season against no losses.
Trenton Leuers turned in 19 points for the victors.  Cannon Clark and Cayden Drake chipped in six each.
North Decatur's seventh grade bested Milan 35-21.
The Indians' eighth grade beat the Chargers 41-36.
Milan's Micah Norman put up 16 points and teammate Cole Burton contributed 12.
The fifth graders from St. Louis defeated St. Mary's of Aurora 32-13.
Cam Anderson posted 11 points for the Cardinals. Hunter Young followed with 10 and Ryan McGuire scored seven.
The St. Louis sixth grade improved to 6-0 with a 35-26 win over St. M.
Leading the Redbirds in scoring were Sam Dice with 11 and Ray Walke with 10.  The pair also combined for nine steals.  Caleb Harmeyer pulled down 10 rebounds and added six points.
The St. Louis eighth grade doubled up Benjamin Rush 40-20.
Jaiden Kuria and Caleb Mohr had 18 and 13 points respectively for the victorious Cardinals.
The St. Lou eighth graders also played at Oldenburg on Saturday for the OASIS Classic Tournament and finished second.
The Cardinals beat St. Mary's in the opening round 40-25, topped St. Lawrence 51-27 but fell 49-31 to St. Michael in the finals.
Over the three games, Jaiden Kuria scored 70 points and Caleb Mohr had 26.
In a freshman boys game, Batesville fell to Franklin County 43-36. 
For the BHS ninth, Carson Laker and Grant Goldsmith had 14 points each.
We thank everyone who contributed to the recaps.