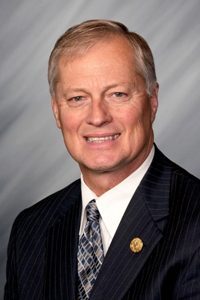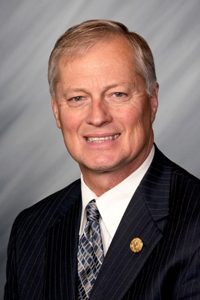 STATEHOUSE — Indiana lawmakers will be at the Statehouse today (Tuesday) for Organization Day, as they prepare for the upcoming General Assembly session.
"What happens is, the Speaker (of the House Todd Huston) will lay out his agenda for the 2022 session, we'll have a calendar that will be issued so we know where and when and what time we should be present, and it basically just gets us going," said State Representative Randy Frye (R-Greensburg).
Frye added one of the items that could be up for consideration is a tax cut, thanks to a budget surplus.
"We're basically sending the money back that we took in that we didn't need, and that leads one to believe that we're probably collecting more than we should be collecting.
While it's too early to say what direction the legislature would go, Frye says there are options that could be on the table.
"We could cut the income tax, we could cut the sales tax, or we could look at other areas," added Frye. "So those areas are all under consideration, and we'll have to see which legislation gets traction and gets going."
Meantime, Hoosier Democrats will try again to legalize marijuana during the upcoming legislative session.
In addition to Democrats, State Representative Jim Lucas (R-Seymour) is working on two bills in support of legalization.
This comes after 10 bills to legalize marijuana were filed last year but all failed.
Possession of Marijuana in Indiana is currently punishable by up to 180 days in jail and a $1,0000 fine.
Republicans who control the legislature have shot down repeated attempts to legalize weed and are expected to do the same during the 2022 session, which will be a short one since lawmakers crafted the two-year state budget last year.
Legislators will get to work on January 11, with the session scheduled to end on March 14.