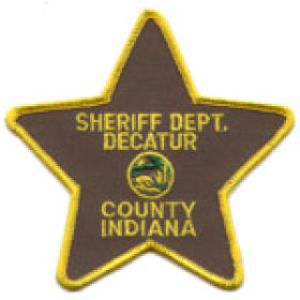 DECATUR COUNTY, IN — A man is dead after being struck by a vehicle around 11:04 pm Wednesday on the 6,000 block of West State Road 46 in Decatur County.
The Decatur County Sheriff's Office says, after receiving several reports of a pedestrian hit by a vehicle, deputies arrived at the scene and found the victim, who was later identified as Margarito D. Cardona-Lopez.
Investigators say he suffered substantial injuries in the accident.
Deputies began rendering aid while medical and fire personnel arrived to assist.
Cardona-Lopez was pronounced dead at the scene by the Decatur County Coroner.
The accident remains under investigation.
In addition to the Coroner's Office, the Decatur County Sheriff's Office was assisted on scene by Decatur County EMS, the Burney-Clay Township and Letts fire departments, Indiana State Police, and the Indiana Department of Transportation.