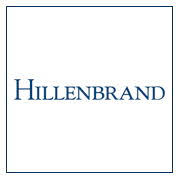 BATESVILLE, IN — Hillenbrand Inc., has completed the planned divestiture of TerraSource Global as part of a deal with industrial holding company Right Lane Industries.
As a result of the $25.6 million dollar deal, TerraSource and its subsidiaries have been consolidated into TerraSource Holdings, LLC, with Chicago-based Right Lane Industries as the majority owner.
Under the terms of the agreement, Batesville-based Hillenbrand will retain an indirect 49% ownership of the newly-formed company.
Hillenbrand announced its intention following a strategic portfolio review in August 2020 to divest subscale operations including TerraSource and the company's flow control businesses, Red Valve and ABEL.
This transaction completes the planned exit of those businesses.
"We are pleased to announce this transaction, which, in combination with two other divestitures earlier this year, represents a key strategic milestone achieved," said Joe Raver, Hillenbrand President and CEO. "Last year we announced our intention to streamline our portfolio and we have executed our plan, enabling greater focus on growing our platforms and delivering shareholder value."
TerraSource is based in St. Louis and manufactures material handling, size reduction, screening and processing, pneumatic and feeder equipment for various industries.