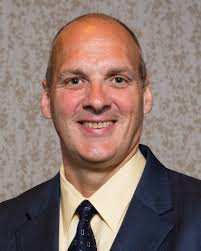 VERSAILLES, IN — The South Ripley School Board this week awarded the bid to Dave O'Mara Contracting of North Vernon to build an access road behind the high school.
The road will start at the back parking lot near the track and baseball diamond.
"Behind the track, there's a 20-acre section of land that connects to State Road 129. So we are in the process of building an access road that's going to go from the back parking lot of South Ripley High School, and connect us directly to Highway 129," said Superintendent Rob Moorhead.
He says the currently unnamed new access road will relieve morning and afternoon traffic headaches on Benham Road, which is the only access point to the elementary and junior/senior high campuses.
"That gets very congested and we think from a safety perspective, and an overall traffic safety perspective, having this new road that connects directly to the highway will be a good thing," Moorhead added.
O'Mara had the low bid among the four that were submitted.
Moorhead says work could start late this year if the weather cooperates.
The deadline to complete the project is July 2022.